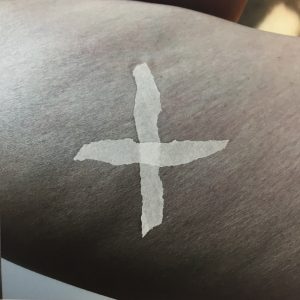 I am an artist based in South East London, working in a range of media including photography, collage, painting and stitch.  I am particularly interested in combining materials and processes to create new textures and associations, and the way in which surfaces become a repository for memory and experience. 
I have a longstanding interest in issues raised by feminist artists and writers from the 1970s onwards. In some series I combine my body, simple objects, stitches and text to produce shapes and forms that are ambiguous and often absurd. These images convey the performative nature of our encounters and the impossibilities of straightforward communication.  Using timers and remote controls to take these images results in more or less disguised explorations of the self-portrait.
Another aspect of feminist discourse with which I engage is the use of gendered techniques such as stitch and weaving as mediating strategies – thread as a feminine material. Stitch and piercing are both an alternative form of drawing and a way to consider the limits of surface.
Often taking geometric abstraction as a starting point, the surfaces of paintings and photographs are developed and disturbed by stitching and constructed textures to create ambiguous, elemental forms.
.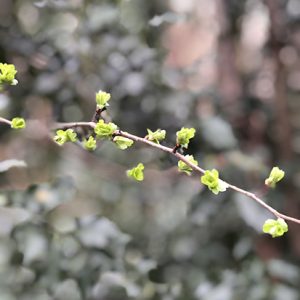 Writing and the possibilities of language are also central to my practice, taking the form of texts ranging from full-length articles to short phrases appearing within the art itself. My article 'Locations', about Agnes Varda, our memories of place and the creative process, was published in Jaws Journal Volume 6 Number 1 in 2021.
I also make limited edition books which attempt to capture states of place and  mind within the images and text.